2019 – Matthew Gould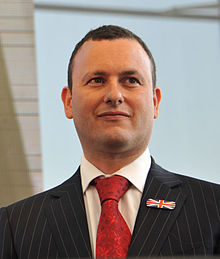 For the past 3 years, Matthew Gould has been the Government's Director-General for Digital and Media Policy.   Before that he was British Ambassador to Israel, where he set up the UK-Israel Tech Hub, and the UK Government's Director of Cyber Security.  As well as Israel, he has done postings in Tehran, Islamabad, Washington and Manila.
Matthew is married with two daughters.  He is a keen but incompetent show-jumper.