Welcome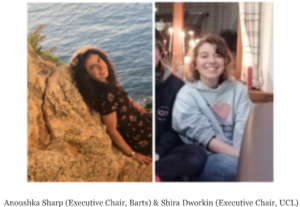 Shana Tova and welcome to a new year at Medical School
To those of you just starting we would like to wish you the best of luck on the journey you are about to undertake,
To those of you returning welcome back and we hope your summer has been relaxing!
The Student Jewish Medical Association UK (SJMA) aims to bring like minded Jewish medics together regardless of where they study.
The SJMA provides opportunities to meet new people in a relaxed, enjoyable environment.  We hold a number of events both in and outside of London.
We have something for everyone whether it be a Friday night dinner, debate or a night out in town. We hope to see you all soon.
Please feel free to keep in touch directly with us or via the representatives at various Universities around the country….
To contact  Student Jewish Medical Association (UK):
hello.sJMA@gmail.com