Prof Dame Parveen Kumar – 2017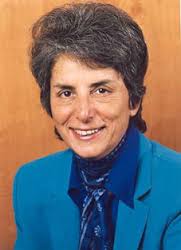 Professor of Medicine and Education, Barts and the London School of Medicine, Queen Mary, University of London; and Henry Cohen Visiting Professor, 2017
Prof Parveen Kumar was born in Lahore (India), moved to the UK, and studied medicine at St Bartholomews Hospital Medical College, London. She trained as a gastroenterologist at Barts, specialising in small bowel disorders, and did her post-graduate degree on coeliac disease. She worked subsequently at Barts, the Royal London and Homerton Hospitals.
She served on the council of the British Society of Gastroenterology, and established the first UK MSc course in gastroenterology.
In medical education she was Academic Sub-Dean at Barts and later the first Director of Postgraduate Medical Education. She co-founded and co-edited the textbook Clinical Medicine, which is now a standard classic work, used worldwide, and in its 9th edition (2017).
In 1999, Prof Kumar was appointed a non-executive director of the National Institute of Clinical Excellence, resigning in 2002 following her appointment as Chairman of the Medicines Commission UK. In 2006 she became President of the British Medical Association (BMA), and in 2010 she was elected President of the Royal Society of Medicine. She has served as Vice-President, Censor, Director of Continuing Professional Development and Director for International Education for the Royal College of Physicians.  She was a trustee of Barts Medical College and CancerBackup. Currently, she chairs the BMA's Board of Science, and the Royal College of Physician's Development Board.
She is the President of the Medical Womens' Federation in its centenary year. She is also President of the Royal Medical Benevolent Fund.
In 1999, Prof Kumar was the first recipient of the Asian Woman of the Year (Professional) award. In 2000 she was made a Commander of the Order of the British Empire (CBE) in recognition of services to medicine and she was raised to become a Dame of the Order of the British Empire in June 2017. In 2008 she received the British Medical Association's Gold Medal for "services to Medicine and Education". She has been awarded several honorary degrees and is an honorary Fellow of Mansfield College Oxford.