Guest speaker: Prof Ora Paltiel 
(Senior Physician, Department of Haematology, and Director, Hadassah Centre for Research in Clinical Epidemiology; Professor of Epidemiology, Braun School of Public Health and Community Medicine Hadassah-Hebrew University, Israel) UK perspectives will be provided by several Association members, and Prof Parveen Kumar and Dr Henrietta Bowden-Jones (past President and President of the UK Medical Womens' Federation respectively) will also take part in the discussion.
Jeremy Bentham Room, Main Building, University College London, Gower St., London WC1E 6BT
Prof Paltiel's talk will be preceded by a presentation from a medical student who will tell us about a recent Jewish Medical Association (UK) supported elective. CPD accreditation has been applied for and certificates of attendance will be available
The 7th Jerusalem International Conference on Health Policy Research will take place on 15th -17th September 2019. Click here for further details on the event flyer. 
Topics which will be covered include: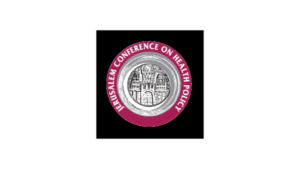 •        Data driven care - realizing the promise
•        'Uber'ization of healthcare – dream or nightmare?
•        Innovation in health economics and the economics of healthcare innovation
•        New challenges and threats in the age of innovation
 This meeting is sponsored by the Israeli National Institute for Health Policy Research, and there is a tradition of British participation in the previous meetings.  
The 2019 London Presidential Lecture will take place on Wednesday 6th November
The speaker will be:
Prof Maralyn Druce
(Professor of Endocrine Medicine and Consultant Physician and Endocrinologist at Barts Health NHS Trust) who address the topic of
Endocrine Medicine – Just two skills but it takes guts to develop them.
Pre-lecture Reception:
19:15 – 20:00 Roberts Building Foyer, University College London (entrance from Torrington Place) London WC1E5BT
Lecture:
20:00 Sir Ambrose Fleming Lecture Theatre, Roberts Building, UCL Prof Druce's talk will be preceded by a presentation from a medical student who will tell us about a recent Jewish Medical Association (UK) supported elective. CPD accreditation has been applied for, and certificates of attendance will be available
Please inform us whether or not you are able to attend via email to
info@jewishmedicalassociationuk.org
Maralyn undertook undergraduate training at Christ's College, Cambridge University and completed her clinical training at University College and Middlesex School of Medicine in 1994. She completed her higher medical training in Diabetes, Endocrinology and General Internal Medicine at the Hammersmith Hospital and Barts Hospital. She was awarded a Wellcome Trust clinical research training fellowship and obtained a PhD in physiology in Professor Steve Bloom's laboratory in Imperial College, focusing on gut hormones and their role in the peripheral and central control of energy homeostasis. Maralyn went on to be awarded the Chadburn Lectureship at Barts and the London School of Medicine and has remained there since then. She has a keen interest in teaching and completed her Masters in Medical Education (Dundee) in 2016. Her current QMUL roles include Deputy Dean for Education (Postgraduate Taught Programmes) and Head of Governance for the 
Undergraduate MBBS and Dental programmes
at Barts and the London. She is also Associate Dean for Undergraduates at the St Bartholomew's Hospital site. She holds a number of external roles including Chair of the Society for Endocrinology Public Engagement Committee, Chair of the Education and Training Committee for UKINETs,